Join us on April 4th to hear Prof. Ziad Ganim talk about "Hold it, Stretch it, See it: How to interact with the nanoscopic world." (CANCELED due to COVID-19)
Science Saturdays is an award-winning lecture series designed for families that brings the excitement of research and the passion of scientists to the community. Each event involves a lecture by a Yale professor and hands-on science demonstrations run by Yale College students. This weekend will feature an inflatable planetarium! Bring the whole family! Refreshments will be served. Free parking is available at the Sachem-Prospect Garage on Prospect Street. Entrance to the garage is in the Yale Ingalls Ice Rink lot. For more event information go to: www.yale.edu/scienceoutreach
Time: Demonstrations by Synapse of Yale Scientific Magazine from 10am - 11am; Talk from 11am - noon. 
Location: Sterling Chemistry Laboratory, 225 Prospect Street
Directions & Parking: Sterling Chemistry Lab is the building on the left of the driveway at 225 Prospect. Proceed into the main entrance and up the main staircase. Parking will be available on the street along Prospect, at the Yale Whale Ice Rink, and in Lot 16 at the corner of Whitney & Humphrey.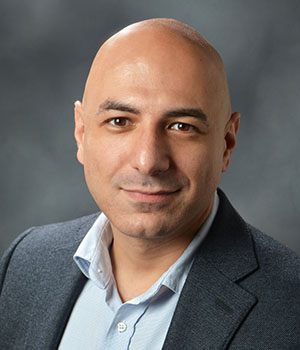 About Dr. Ziad Ganim:
Positions Held
07/01/14 – current Assistant Professor of Chemistry, Yale University
12/02/12 – 06/30/14 Senior Postdoctoral Researcher, Biophysics, Technical University of Munich (Advisor: Matthias Rief)
08/21/10 – 12/01/12 Alexander von Humboldt Postdoctoral Fellow, Biophysics, Technical University of Munich (Advisor: Matthias Rief)
Education
05/21/10 Ph.D. in Physical Chemistry, Massachusetts Institute of Technology (Advisor: Andrei Tokmakoff)
05/24/03 B.S. (High Honors) in Chemistry, University of California, Berkeley
Honors and Awards
08/21/10 – 12/01/12 Alexander von Humboldt Postdoctoral Fellowship
08/04/08 – 08/03/09 Poitras Predoctoral Fellowship
05/15/08 – 08/03/08 Daniel S. Kemp Fellowship
03/05/07 Lester Wolfe Fellowship
05/27/06 Vivian A. and E. Emerson Morse Travel Grant
06/01/04 MIT Chemistry Outstanding Teaching Assistant
05/25/03 University of California Departmental Citation in Chemistry
More info about Dr. Ganim can be found here: https://ganim.yale.edu/people/ziad-ganim-0