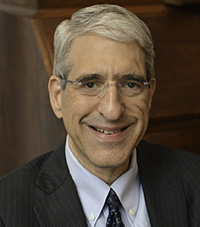 Yale University and the New Haven Public Schools share a deep commitment to education and the development of human potential. As neighbors, we have much to offer each other and much that we can do together to promote the vitality of our home, the City of New Haven.
New Haven Public School students are welcomed to Yale throughout the year as the youngest members of our academic community; students take world language courses on campus or remotely, participate in the citywide science fair, explore our shared cultural heritage through in-person or virtual visits to the Yale museums, attend lectures on weekends, and conduct research in Yale laboratories through summer internships. Yale faculty, staff, and students are actively engaged in these programs. As a primary sponsor of the New Haven Promise, a visionary scholarship program, Yale has continued to reaffirm our shared stake in the strength of our community, promoting college access for New Haven students and furthering the development of the workforce of the future.
This website details the comprehensive programming that connects Yale to the young people of New Haven. We invite you to learn more about the people, places, and innovative programming that enrich the educational opportunities for all our students. 
Sincerely,

Peter Salovey
President, Yale University
Yale University Educational Programs and Partnerships for New Haven Youth Brochure