There are so many interesting events and resources at Yale. The ones listed here have been selected with teachers in mind by our Office of New Haven Affairs team. We are currently focusing on New Haven history, social justice, and arts & humanities. All events are free and open to the public, but some require registration.
---
This Month's Featured Event

Feed Your Belly, Feed Your Head series presents
:
Thursday, January 26, 4:15pm-6:15pm
Yale Leitner Planetarium, 355 Prospect Street, New Haven 
Inviting teachers to campus to hear an interesting talk, have supper, and chat with their colleagues. Topics will vary, but good food and a location with adjacent parking will be a constant.
We're often told that stories can change the world, but stories are nothing without their storytellers. Storytellers – teachers, organizers, and activists – bring to life the narratives that change hearts, nourish minds, and inspire change. In this interactive presentation, journalist and educator Abdul-Rehman Malik explores how stories can empower us to imagine a world beyond violence and division. He draws on the legacy of the Civil Rights movement, global peacebuilding efforts, and his own experiences doing storytelling training around the world.
---
More Events

Considering Sexuality in the History of Atlantic Slavery
Thursday, January 26, 2023  ●  5pm-7pm
Humanities Quadrangle room 211, 320 York Street
A panel discussion exploring how attention to questions of sex, sexual violence, and intimacy might revise and expand our accounts of the history of racial slavery and the history of sexuality. Panelists: Lamonte Aidoo (Duke), Jessica Marie Johnson (Johns Hopkins), and Emily A. Owens (Brown). Moderator: Caleb Knapp (Yale)

Kaleidoscope Vocal Ensemble with the Yale Glee Club
Thursday, January 26, 2023  ●  7:30pm-8:30pm
Woolsey Hall, 500 College Street
Kaleidoscope Vocal Ensemble joins the Yale Glee Club for a choral concert featuring Joel Thompson's Prayer for Deliverance.

Lunarfest 2023
Saturday, January 28, 2023  ●  10am-5pm
The Yale-China Association, in partnership with the New Haven Museum, Town Green District, New Haven Free Public Library, and the City of New Haven, is proud to host the 11th Annual Lunarfest, the largest celebration of Lunar New Year and Chinese culture in Connecticut. This year's festival celebrates the Year of the Rabbit in accordance with the Chinese Zodiac. The celebration kicks off at 10AM with a parade down Whitney Avenue led by Wan Chi Ming Hung Gar Institute's Lion Dance Team. Martial artists from the Wu Dang Kungfu Academy return to give their thrilling performances. The parade culminates with a riveting lion pole dance in front of Hong Kong Market and the Great Wall Restaurant and speeches from local community leaders. In the afternoon, there will be educational activities, workshops, and performances. 

Latin Vespers with Yale Voxtet
Saturday, January 28, 2023  ●  5:30pm-7:30pm
Dwight Hall, 67 High Street
A solemn First Vespers for the feast of the Purification (Candlemas) in plainchant, according to the Solesmes Antiphonale of 1912, with thirteenth-century polyphony from Las Huelgas Codex. This feast marks the end of the liturgical season of Christmas, and is the last day on which the great Marian antiphon "Alma redemptoris mater" (Dear mother of the redeemer) is sung to end the liturgical day. Celebrated with candlelit processions, Purification is also a "feast of light," when candles are blessed for use by the church and the congregation.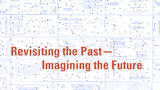 Mondays at the Beinecke: Revisiting the Past—Imagining the Future
Monday, January 30, 2023  ●  4pm-5pm
Online
An introduction of the new Beinecke Library building-wide exhibition, "Revisiting the Past—Imagining the Future," on view from January 27 through July 9. The groupings of materials on view in this exhibition pair the old with the new. We hope they kindle your imagination. Tim Young, curator of modern books and manuscripts, and an organizer of the exhibition, will share an overview of the show and some of its highlights.

Living Buildings and Building with Love
Tuesday, January 31, 2023  ●  5:30pm-6:30pm
Niebuhr Hall, 409 Prospect Street
Sorensen Lecture on politics and ethics by Jason McLennan, creator of the Living Building Challenge and consultant for Yale Divinity School's Living Village Project. McLennan is the CEO of McLennan Design, which designs advanced green buildings. In addition to founding the Living Building Challenge, McLennan has authored seven books on sustainability and design, including the Philosophy of Sustainable Design, and he is the recipient of the Buckminster Fuller Prize for socially responsible design.

Yale Library Book Talk: The Other Side of Prospect by Nicholas Dawidoff
Wednesday, February 1, 2023  ●  4pm-5:30pm
Sterling Memorial Library, 120 High Street
The Other Side of Prospect revisits the events of a New Haven summer evening in 2006, when a retired grandfather was shot point-blank by a young stranger. A hasty police investigation culminated in innocent sixteen-year-old Bobby being sentenced to prison for thirty-eight years. Dawidoff's eight-year investigation of the story has produced an immersive portrait of a seminal community in an old American city now beset by division and gun violence. 

Poet Laureate Ada Limón
Wednesday, February 1, 2023  ●  4:30pm
Yale University Art Gallery, 1111 Chapel Street
Reading and talk by US Poet Laureate Ada Limón. Limón is the author of six books of poetry, including The Carrying, which won the National Book Critics Circle Award for Poetry. Limón was also the host of the critically-acclaimed poetry podcast, The Slowdown. 

What Could a Vessel Be? – Lecture by Christina Sharpe
Thursday, February 2, 2023  ●  4pm-5pm
Beinecke Rare Book and Manuscript Library, 121 Wall Street
Christina Sharpe is the author of "In the Wake: On Blackness and Being" named by the Guardian as one of the best books of 2016—and "Monstrous Intimacies: Making Post-Slavery Subjects". She is currently Canada Research Chair in Black Studies in the Department of Humanities, at York University, in Toronto. Her next book, "Ordinary Notes", is forthcoming from FSG in April 2023. The James Weldon Johnson Memorial Lecture is organized by Beinecke Library in conjunction with the Department of African American Studies at Yale.

Teacher Leadership Program - Yale University Art Gallery
Thursday, February 2, 2023  ●  4pm 
Online
 The Teacher Leadership Program is a free, one-hour workshop on Zoom for educators of all levels and disciplines that meets at 4:00 pm on the first Thursday of the month throughout the academic year. The sessions are led by Jessica Sack, the Jan and Frederick Mayer Curator of Public Education; Wurtele Gallery Teachers; and Education Department staff. In this program, educators explore innovative ways to connect their curricula and interest in art with the Yale University Art Gallery's collection. The sessions also address online and in-person teaching techniques. 
Film screening of BURIAL with Director and Writer Emilija Škarnulytė
Thursday, February 2, 2023  ●  7pm
Humanities Quadrangle Room L02, 320 York Street
A python slithers and curls over the abandoned control room of Chernobyl's sister, the Ignalina Nuclear Power Plant, its radioactive core an unleashed monster that will slither through time for a million years. From Etruscan ruins and sunken cities to the most modern of underground repositories, director Emilija Škarnulytė follows our attempts to bury the immortal. Addressing the epochal effects of nuclear technology on all levels, Burial follows the cycle of power, an eternal return, another serpent eating its tail.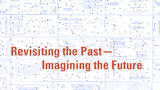 Mondays at the Beinecke: Revisiting the Past—Imagining the Future
Monday, February 6, 2023  ●  4pm-5pm
Online
Roberta L. Dougherty, Librarian for Middle East Studies, will discuss some of the items she selected for the new Beinecke Library building-wide exhibition, "Revisiting the Past—Imagining the Future," on view from January 27 through July 9. The groupings of materials on view in this exhibition pair the old with the new. We hope they kindle your imagination!
Return, Restore and Decolonize: Naga People's Journey of Repatriation and Healing
Thursday, February 9, 2023  ●  4:30pm-6pm
Luce Hall room 202, 34 Hillhouse Avenue and online
The Pitt Rivers Museum at Oxford University houses the largest collection of material culture from the Naga people of northeastern India and northwestern Myanmar, including human remains. Dolly Kikon and Arkotong Longkumer, Naga researchers leading the Return, Restore, and Decolonize (RRaD) initiative will share how the ongoing dialogue on the repatriation of these ancestral remains has started a journey of healing, reconciliation, and decolonization for the Naga people.
Check back for the zoom link

Lisette: A song's journey from Haiti and back
Sunday, February 12, 2023  ●  5pm-6:30pm
Sudler Hall, 100 Wall Street
Baritone and musicologist Jean Bernard Cerin explores the tale - across centuries and continents - of "Lisette quitté la plaine," an enduringly popular song from Cerin's native Haiti alongside other music that intersects with the African diaspora. Cerin will be joined in the performance by soprano Michele Kennedy and keyboardist Joyce Chen. 

"Noah's Ark for Future Generations" or Genetic Imperialism?: The Dilemma of the Seed Bank in Postwar German History
Monday, February 13, 2023  ●  4pm-5:30pm
Humanities Quadrangle Room 107, 320 York Street
A Modern Europe Colloquium lecture by Jennifer Allen, Associate Professor of History, Yale University
Yale Schola Cantorum Concert, Breath of Earth
Sunday, February 19, 2023  ●  5pm-7pm
Woolsey Hall, 500 College Street
This concert features the world premiere of "Edensongs" composed by Aaron Jay Kernis with libretto by Peter Cole, which thematizes care for the earth. A pre-concert roundtable at 3:30 p.m. in Sudler Hall will explore the image of Eden and the garden as a site of hope or loss, promise or peril, crisis or sustenance. 

Abstraction, Nonsense, and the Real in Fiction
Thursday, February 23, 2023  ●  4:30pm
Humanities Quadrangle Room L02, 320 York Street
How does nonsense work and can it really exist? Does form generate meaning? For his 2023 Finzi-Contini lecture, titled "Abstraction, Nonsense, and the Real in Fiction," award-winning author and professor Percival Everett will present on approaching the notion of reality in fiction.
Reflections on Journeying to the Farthest Place of Worship: Sonic Encounters on Sacred Borderlands
Thursday, February 23, 2023  ●  5pm-6pm
Miller Hall, 406 Prospect Street
Lecture by Philip V. Bohlman, Professor in Jewish History in the Department of Music at the University of Chicago, where he is also an Associate Faculty Member of the Divinity School and Artistic Director of the New Budapest Orpheum Society. His research addresses issues at the intersections of music with race, nationalism, and colonial encounters. Sponsored by the Yale Institute of Sacred Music.

Singing the Lord's Songs in a Strange Land and Times: A Black History and Lenten Commemoration
Friday, February 24, 2023  ●  7:30pm-9pm
Marquand Chapel, 409 Prospect Street
Nedelka Prescod explores one of many musical journeys of a people stolen from their land who find themselves holding to their faith when seemingly all has been taken. More specifically, the history of Black Diasporic people in North America seems to be a perpetual Lenten season of penitence, abstaining and preparing for a hard won victory. All the while the power of their melodic expressions continues to carry their history, their humble long suffering, their hopes and their hallelujahs.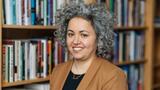 The Making of the Modern Carceral State in Iran
Wednesday, March 1, 2023  ●  4pm-5:30pm
Luce Hall room 203, 34 Hillhouse Avenue
A lecture by Golnar Nikpour, Assistant Professor of History at Dartmouth College, sponsored by the Yale MacMillan Center's Iran Colloquium.
---
Looking Ahead
Saturday, March 4th, 2023  ●  3pm-4pm
Marquand Chapel, 409 Prospect Street
In this music/theater piece Gospel singer Naomi Wilson and rap/poet BL Shirelle perform the music that has helped them, and others, survive the trauma of incarceration, while telling stories from their lives that echo Dante's journey out of Hell onto the path towards Paradise.
---
Yale University's COVID-19 Visitor Policy:  All visitors to campus must be up to date with their COVID-19 vaccines, as defined by the CDC. This includes a booster, if eligible. All visitors must carry vaccination and booster documentation and be prepared to provide it, if asked.