Join us on March 30th to hear Prof. Mary-Louise Timmermans talk about how the polar oceans regulate Earth's climate
Time: Demonstrations by Synapse of Yale Scientific Magazine from 10am - 11am; Talk from 11am - noon. 
Location: 
Sterling Chemistry Laboratory, 225 Prospect Street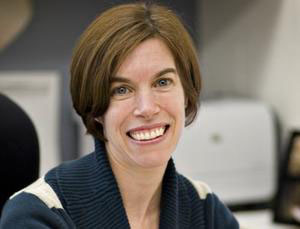 About Mary-Louise Timmermans: 
I am a physical oceanographer with a research focus in the Arctic Ocean. I use a combination of theory, numerical modeling and geophysical observations (from icebreaker surveys and an ice-based network of drifting ocean-profiling instruments) to investigate how the ocean relates to Arctic sea ice and climate. This includes such topics as ocean mixing, eddies and waves, and ocean heat and freshwater transport.
Video: