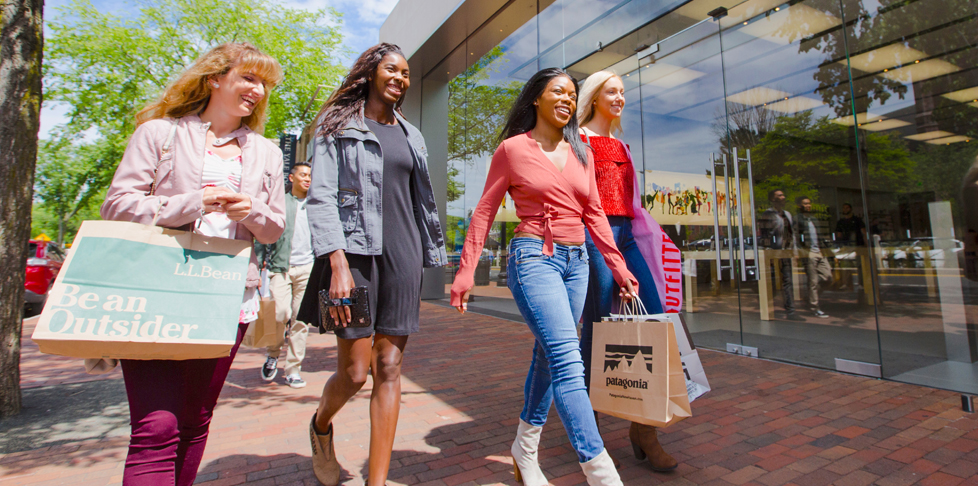 Downtown New Haven has been transformed…into a vibrant neighborhood of shops, theaters, and restaurants"- The New York Times
New Haven is a wonderful place to live, work, visit and go to school. New Haven's retail and restaurants are strong and growing. Over the past decade, Yale has invested in key properties in the Broadway, Chapel and Audubon Districts, which have helped create jobs and increase tax revenues. These properties, which are part of Yale's Community Investment Program, provide homes to more than 80 independent merchants and five national retailers. Learn more about Yale University Properties.
The Shops at Yale feature unique boutiques and restaurants lining historic Chapel Street and Broadway.
One-of-a-kind boutiques and shops
Bluestone sidewalks and beautifully restored architecture
National retailers, including Apple, J. Crew, and Urban Outfitters
Award-winning restaurants and theaters
World-renowned Yale University museums (free and open to the public)
Market New Haven, a non-profit organization formed by the City, Yale, and business community, has been working to ensure the public image matches the reality of New Haven. Through advertising, events, and a public relations effort, Market New Haven has been successfully spreading the word about New Haven's renaissance both regionally and nationally.
The City and Yale University work together on creating a vibrant downtown and Yale has been a lead sponsor of special events such as the International Festival of Arts and Ideas and Free Concerts on the Green which bring hundreds of thousands of city and suburban residents downtown. Additionally, hundreds of campus events and venues are open to the public - frequently free of charge. Yale museums, concerts, and plays attract more than 500,000 visitors a year to downtown and help make New Haven the cultural center of the region. Learn about all of the current events happening in New Haven.